Want to Equip your Kids with the Tools to Overcome Stress and Anxiety, and Amplify their Attention in Class?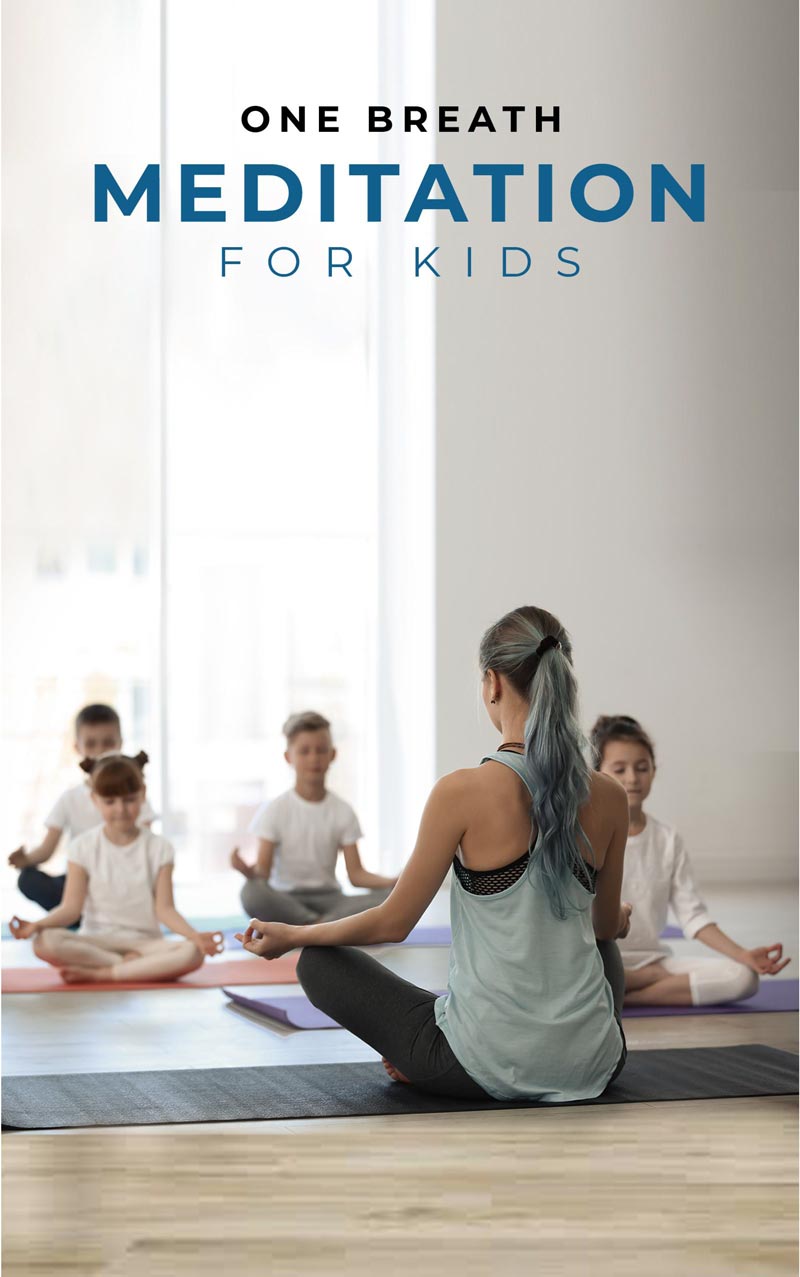 It's no secret that screen time is at an all-time high among kids. Studies have revealed that the kids who spent two hours or more looking at the screen by the age of 5 were much more likely to get diagnosed with attention deficit hyperactivity disorder (ADHD).
Children today spend more time in-doors playing video games, scrolling through social media, and watching YouTube videos. Lack of outdoor activity has resulted in increased anxiety levels and frustration among kids.
Not to mention, kids are who are bullied or badly teased in their childhood and can develop symptoms of PTSD and unresolved anger. It has been proven that most of the anger, frustration, and addictions among adults can be linked back to their childhood.
As a parent or teacher, you're trying your best to provide the best possible education to your children. However, disconnecting from the monkey mind can be extremely challenging for kids, especially those who suffer from anxiety, ADHD, or other mental health issues causing difficulty to stay attentive in classrooms or maintain their grades.
That's where meditation steps in as a ray of hope and an effective solution.
But we get it. It's challenging to make kids sit for hours or even minutes for a meditation session.
What you need is a fresh approach that involves simple guided steps for improved breathing with sustainable results…
Introducing the One Breath Meditation;
A powerful progressive meditation breathwork method that is empowering kids to enjoy all the tremendous benefits of calm breath-based meditation with simple guided steps!
Let's take a look at some of the incredible benefits of One Breath Meditation:
1)   Increased Attention
Meditation is proven to improve the attention of kids. Studies reveal the remarkable benefits of meditation in alleviating the symptoms of ADHD, hence improving the focus of children.
With OBM, you will be able to increase the concentration of your kids and they will be able to focus during their classes better.
2)   A Bump in Attendance and Grades
As a parent or teacher, seeing a bump in the attendance and grades of your children is probably one of the most rewarding feelings.
With the OBM course, you'll be able to reduce kids' anxiety and boost their working memory during high-stakes testing. It will also increase the motivation levels of the kids which will ultimately reduce absentees and improve grades.
3)   A Reprieve from Outside Trauma
Many kids suffer from trauma due to incidents that take place at their home or elsewhere. Unfortunately, many children these days are living with outside situations that have mentally overwhelmed them.
This makes it impossible for kids to sit in class and focus on their studies. As a parent or teacher, it's your academic, as well as an ethical responsibility, to help. And the OBM Course empowers you to do exactly that!
4)   Better Mental Health
The tools and techniques that you'll get access to in the OBM course will enable you to improve the mental health of your kids. You'll be able to help them with their anxiety, depression, and trauma symptoms.
With guided meditation techniques, your students will enjoy better mental health, focus, and cope with stresses better.
5)   Self-Awareness and Self-Regulation
Kids who are more aware of themselves, usually tend to understand the emotions of others around them better.
Children who practice yoga, meditation, and exercise build self-awareness and self-management leading to more responsible decision making.
OBM empowers children to be more in charge of their emotions and behavior by deeply connecting with themselves. Using simple yet powerful breathing techniques, they will be able to de-escalate their anger, frustration, and stress helping them to excel in all areas, including academics and sports.
Children are the foundation of our future, and it is our responsibility to mold them into great leaders!
This responsibility starts with helping them build the confidence to become strong leaders. The One Breath Meditation Course will empower children to boost their confidence, focus, and attention to build the foundation they need to succeed in life.
You Might Also Interested In