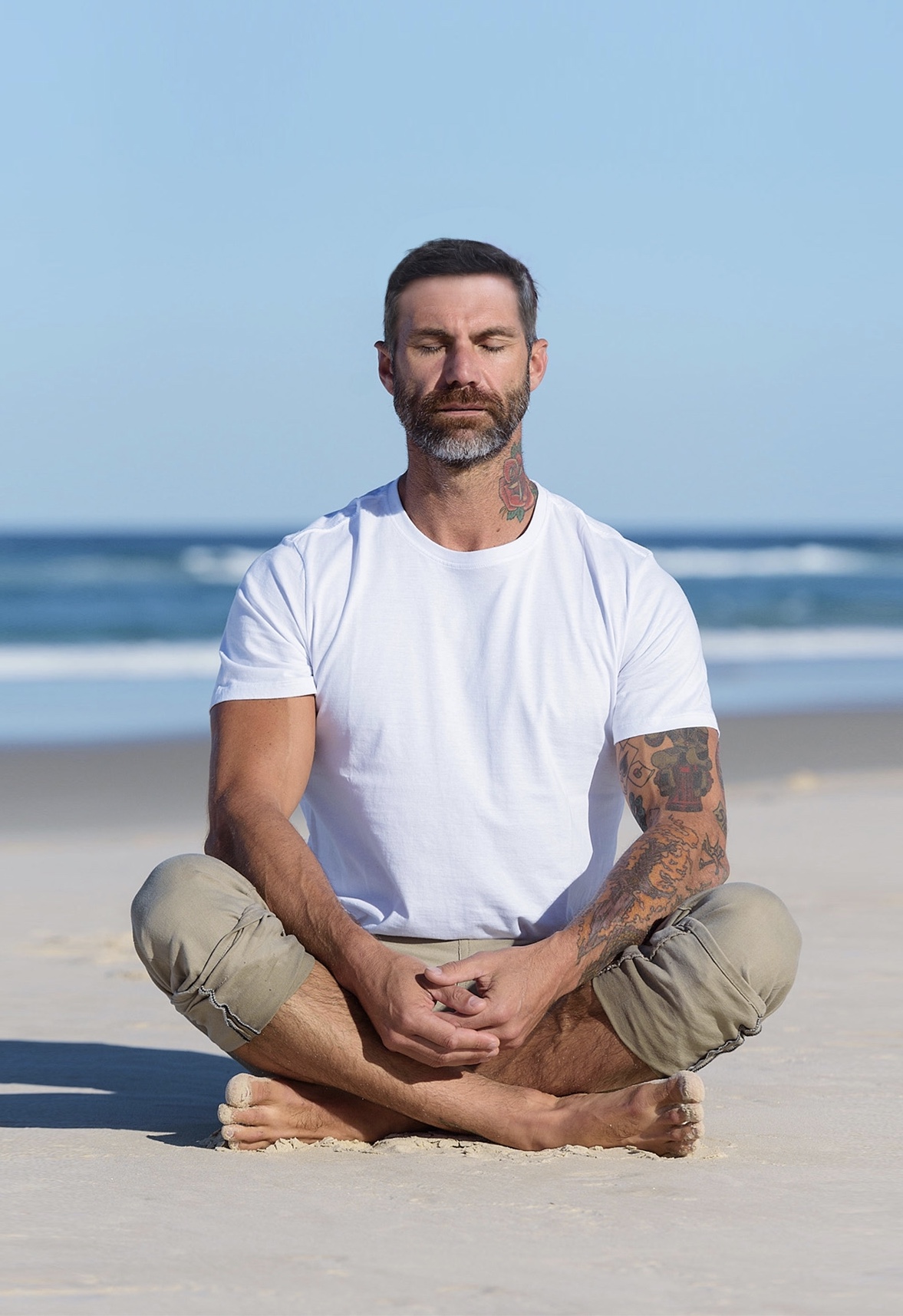 Throughout my life, I have overcome the obstacles of dealing with PTSD from child abuse and pushing myself through extreme athletic challenges. I studied the tools that I was intuitively using, which allowed me to remain calm during those stressful situations to keep moving forward. I found that it always came back to having control and understanding of my breath and my ability to regulate the physical, mental, and emotional stress that I was under without stopping for long periods to compose myself.
During my twenty-seven years in the fitness and wellness industry, I have explored various methods to manage stress and the effective tool combination. Purposely pushing myself through physical, mental, and emotional stress allowed me to test these methods in order to determine which tools allowed me to recover instantly.
Meditation has been used globally by billions of people as a successful tool to calm the mind. However, my experience found traditional meditation methods required sitting in a self or guided practice for long periods of time. Then potentially years to allow yourself to reach a calming state, a state that can carry throughout your day and through life's unexpected stressful situations. 
As an athlete, I recognized that I didn't have the time to sit for 30-90 minutes to compose myself enough to continue my challenges. At times I had to make split-second, sometimes life or death decisions, and through this, I became more consciously aware of my One Breath Meditation. 
I have drawn from my years of training myself and others to combine all successful and tested techniques, not just in athletic challenges but also through daily life challenges. Being able to control physical, mental, and emotional stress and trauma made me realize that I had discovered a tool that would help so many people worldwide.  
I have traveled the world, working at the most amazing wellness retreats, where I fine-tuned my findings. I began a journey across the US to share the tools with others and listen to their stories to see what tools we had in common that allowed us to keep moving forward. Along my 55-day motorcycle journey from the East Coast to the West Coast, I worked with people from all walks of life facing extreme adversity. I visited youth detention centers, washed homeless people's feet, and met with child abuse survivors, war veterans, social workers, and professors to confirm what I had discovered.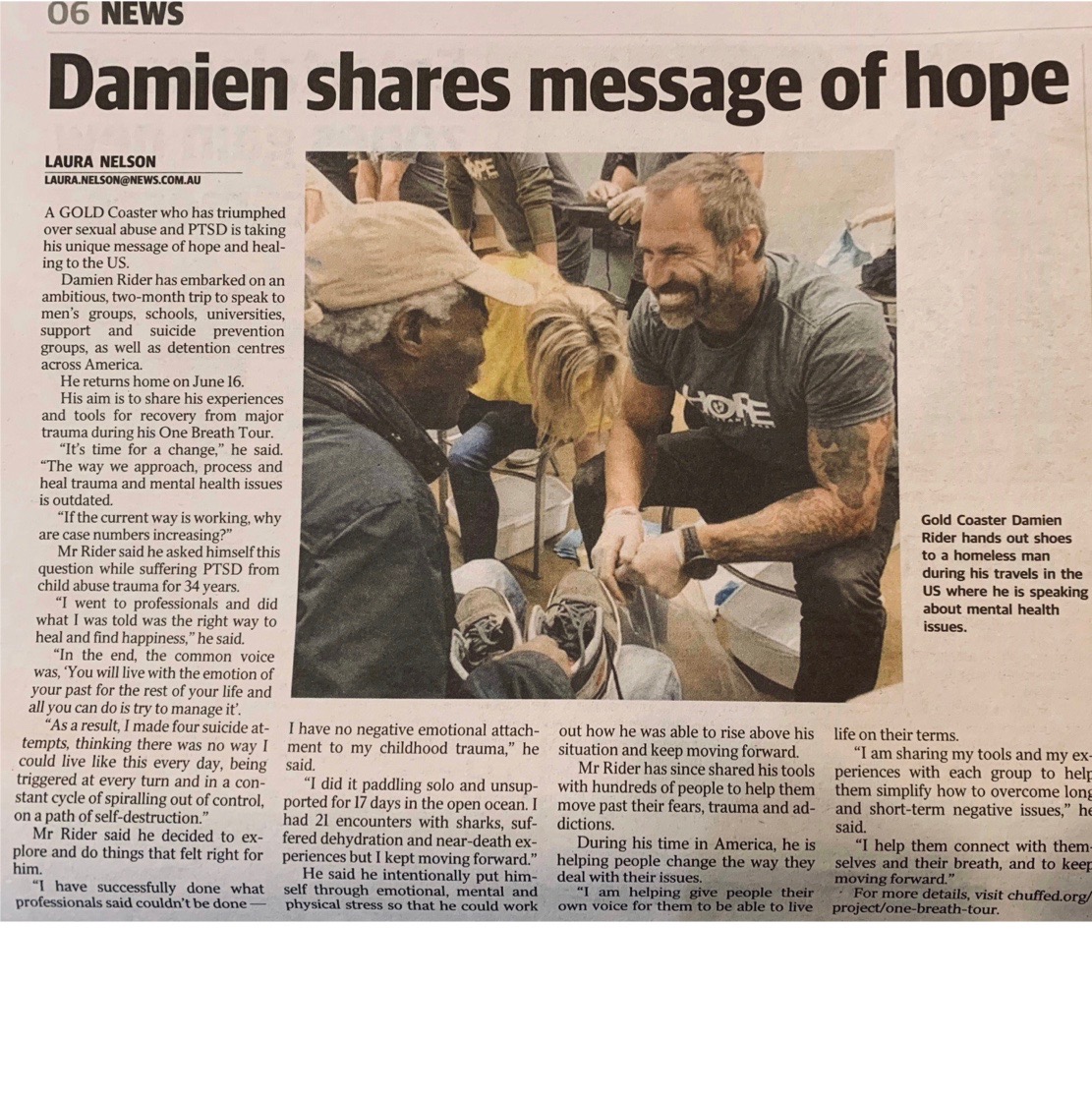 One Breath Meditation was created as a 5 level progressive program designed to allow athletes, students, coaches, entrepreneurs, and people on any career path a tool to change a stressed mind or stressful situation into a calm and controlled one, simply with one breath.
Once you have a strong connection with this technique, you will find that it will also give you the ability to calm others' emotions around you.
Thank you for giving back to yourself with my One Breath Meditation; I'm super excited knowing that once you explore this tool to allow your life to be calm, you will regain control, giving you the ability to live life on your terms.
I'm so proud of you!


Further Works with Damien Rider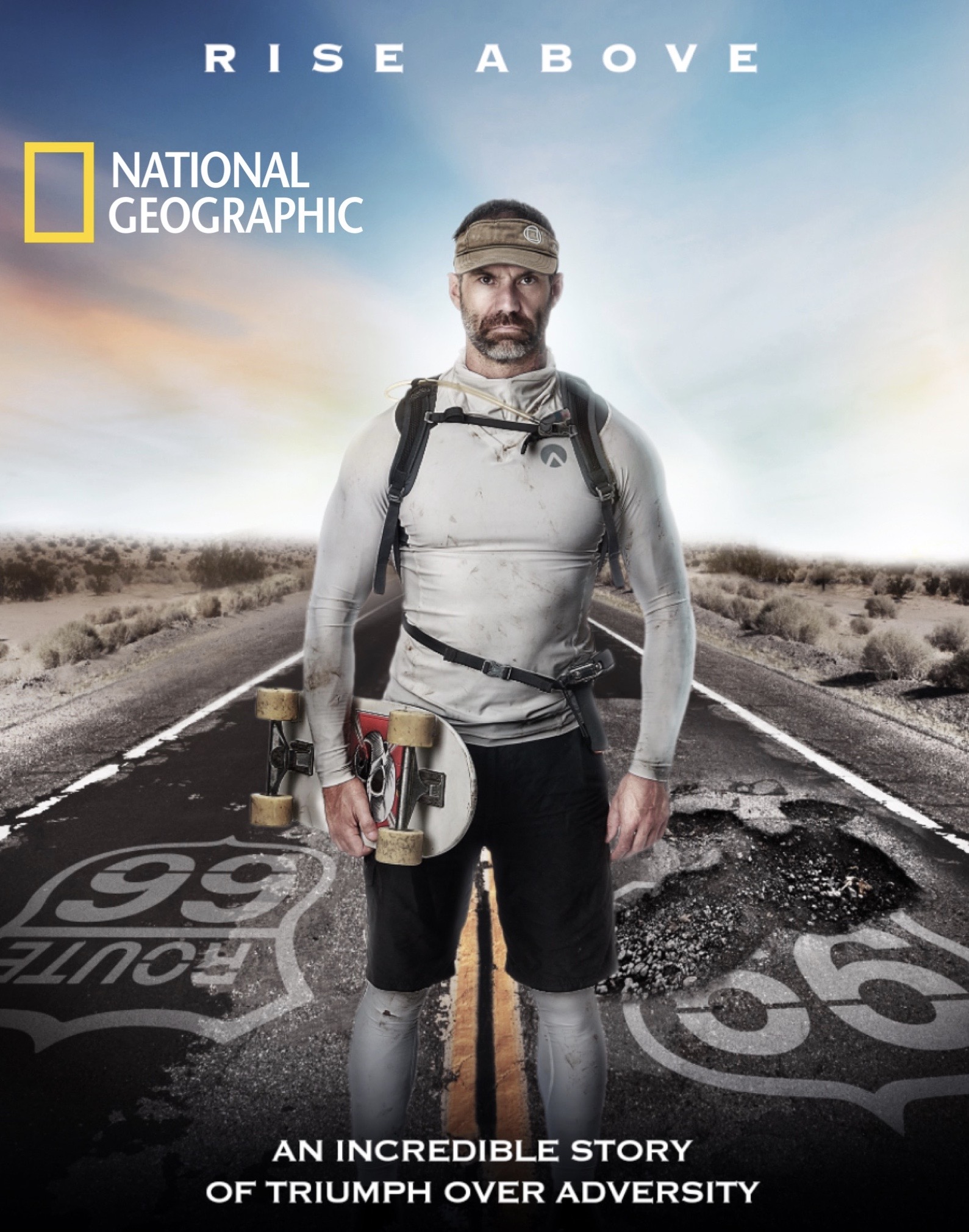 RISE ABOVE
Damien's endurance challenges are all unique – and all designed to grab the attention of those who most need to hear his story. Damien has skateboarded 3,796 kilometers across Route 66 in the United States, run and paddled non stop around the Island of Phuket, ridden a 1950's Rickshaw bicycle over 260 kilometers and pushed a 2 tonne vehicle for over 40 kilometers on Australia's Gold Coast. Each of these events grabbed headlines with the global media and helped thrust his cause into the spotlight.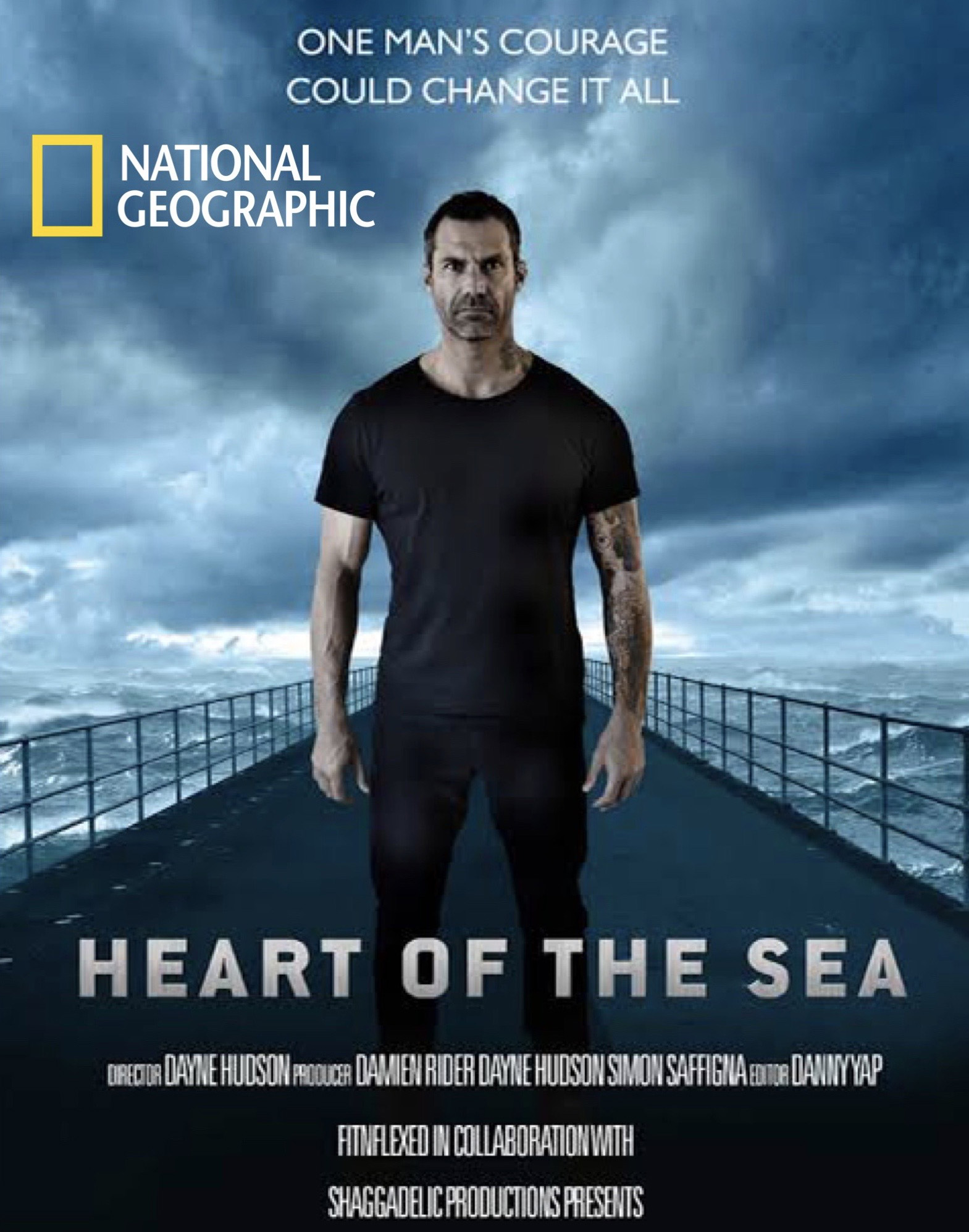 HEART OF THE SEA
 Haunted by his abusive childhood and determined to find his peace and ensure it happens to no other child, Damien Rider set upon a grueling 500-mile solo paddle from his home in Coolangatta to Bondi Beach. For 17 days, Damien was out there, alone battling elements – the monstrous seas, violent storms and hungry sharks, the demons of his past and yet somehow, against all odds, he made it to Bondi Beach.